It all began in 1994 when I started as a sole trader in painting and decorating. Fortunately this kind of work did not satisfy me. I wanted to grow, learn and do great things. Roughly at that time, Venetian Stucco became the next big thing. I got intrigued by it, learned the application and started to offer it to my clients.

My first Venetian Stucco project was in the foyer of the Bata House in Brehova 8, Prague 1. At that point I had one employee that still works for me today for which Im very grateful.

The real turning point came at the end of 1997 when i received a large project for the BB Centrum. This inevitably lead us to become one of the larges companies specialising in luxurious finishes. Since then, we carry out 100's of exclusive projects per year.

In 2008 we were approached by Armourcoat Surface Finishes and eventually became their exclusive distributor in The Czech Republic. This enabled us to offer a full range of special and exquisite polished plaster finishes which were until then only seen in foreign catalogues.

We dont just rely on existing technologies and techniques, but continue to develop our own. The first and foremost was the Polished Concrete. This finish proved to be one the most important steps in the company history. Still today, 10 years later, Polished Concrete is still one the most wanted finishes. Throughout the time, we came up with other techniques such as Betonepox®, Betonepox Fine® nebo Betonepox Soft®, where all of them can be used in high maintenance areas such as bathroom, shower cubicles, restaurants, hospitals and even swimming pools. They are extremely hard, durable and easy to clean.

Each year, the volume of our clients increases and this proves to us, that we going the right way.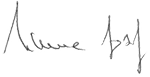 JOSEF NĚMEC, CEO